Re/Bound by Michele Zurlo
Publisher: Loose Id
Genre: BDSM, Contemporary, Erotic Romance
Length: 332 pages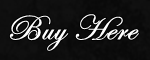 Summary:
Losing her master ripped Darcy's world apart. Falling in love put it back together. Malcolm is an undercover agent, and she's his unwitting asset. Can a relationship built on lies survive the truth?
Picking herself up after the devastating loss of her master is more difficult than Darcy anticipated. Just when she needs someone the most, a handsome dom steps in and helps her out. Theo is thoughtful, dominant, and demanding — everything she needs. He pushes her boundaries, tests her limits, and takes her to new heights. With him, she remembers what it is to feel joy and love and a firm hand on her ass.
Agent Malcolm Legato is after a corrupt businessman, and Darcy is his ticket into the upper echelon of Snyder Corp. As "Theo," he makes contact with her and cultivates her as an asset. Since she's also a suspect in her master's disappearance, he can't reveal himself to her, even when he realizes she's another of Snyder's victims. He falls hard for this feisty submissive, and he knows he'll break her heart the moment she finds out he's been lying to her all along.
When it all falls apart, will Darcy be able to find the strength to forgive Malcolm so they can build a life together and the courage to bring justice to the man she loved and lost?
AJ's Review:
The chemistry between Theo, a.k.a. Malcolm, and Darcy snaps, crackles and pops. Addicted to the pain more than the submission, Darcy is devasted from the loss of her master. Fortunately, things begin to change when Theo enters her world, at least she hopes so. But, the one thing Darcy didn't plan on was falling in love with the sexy, mysterious Dom who understands exactly what her body, heart and soul needs. Don't get me wrong, while our heroine begins to experience feelings for Theo that she's never felt for anyone in a D/s relationship, Re/Bound takes a darker look at the BDSM lifestyle and is not for the faint at heart.
Malcolm, a.k.a. Theo, is an undercover agent with one objective in mind, using Darcy unwillingly to take down a corrupt businessman. However, when Theo pushses Darcy boundaries, tests her limits, and pushes her to new heights, their passion explodes and Darcy truly learns what it means to submit. Feelings begin to change, love is in the air, and things become more complicated because the one thing that must exist between a Dom and his sub is "trust". Once Darcy discovers the truth about Theo and his betrayal, will her world fall apart, AGAIN? Guess you'll have to read the book to find out.
Ms. Zurlo has penned a wonderful story that focuses on the D/s relationship from Darcy's point of view. This allowed the reader to gain a better understanding not only of Darcy, but also the complexity of the plot in general. In addition, the characterzation was well-developed and three dimensional. It was interesting to watch Darcy's addiction to pain blossom into a deeper, meaningful relationship with Theo as he pushed her limits and helped her feel something other than pain. I loved how he showed this strong, vibrant woman the true meaning of submission, but more importantly, the fine line between pain and pleasure that exists and how one can truly be satiated when they're willing to giveup control and let the scene playout.
If you're looking for a well-written story where the characters are flawed, yet captivating, the BDSM scenes are intense and lean more to the darker side of the lifestyle, the emotions are overwhelming, the sex sizzles, the love is unexpected, and the suspense will keep you on the edge of your seat until the very end, then Michele Zurlo's Re/Bound is definitely the book to read. But, I must caution the reader to beware because this dark, sensual read sizzles and has the ability to set your soul on fire. Bravo Ms. Zurlo!
Be sure to visit all the stops on the tour.  Michele will be giving away a Amazon gift card at each stop.
8/12 – Guilty Pleasures Book Review
8/13 – Redheads Review It Better
8/14 – Mrs. Condit and Friends Read Books
8/15 – Harlie's Books
8/16 – Reader's Confession
8/17 – AJ's Reading Nook
8/20 – My Secret Romance 
8/21 – Black Raven's Erotic Cafe